European dynasties provide a lasting example to Canadian enterprising families
These multi-generation organizations thrive because they honor their roots, learn to adapt and live purposefully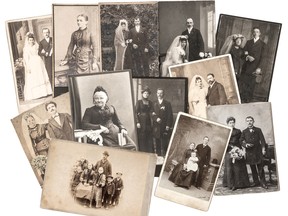 Article content
More than 20 million millionaires live in the world today. Fortunes are made and lost daily.
Article content
But a true dynasty measures wealth in generations, not dollars, and we see far fewer of these. They have managed to avoid the old adage "shirtsleeves-to-shirtsleeves in three generations," and they can teach the rest of us a few important lessons.
"Some very similar patterns and structures and behaviors emerge, with different levels of complexity and sophistication," says Mark Auger, co-founder and CEO of Crysalia Inc., a Montreal-based enterprise family office. Auger has a doctoral degree in business administration and management, which he achieved with a thesis exploring dynastic business families.
Here are three such European dynasties and how they built and preserved their fortunes throughout the turmoil of history.
Agnelli family
Giovanni Agnelli was one of the original founders of Fabbrica Italiana di Automobili Torino, better known as the Fiat Motor Company, in 1899. He eventually controlled the company and took the helm in 1920.
Agnelli's automobile empire initially supplied vehicles to the Italian military, but he invested broadly and in 1927 founded a holding company now known as Exor NV. The family went on to own Ferrari, Lancia, Alfa Romeo and Chrysler, as well as the storied Juventus football club. At one time, the family operated its own bank.
Exor holds the largest stake (14.4 per cent) in Stellantis NV, which became the fourth largest carmaker in the world when it was formed last year by a merger of Fiat-Chrysler and France's PSA. Among its holdings are Alfa Romeo, Chrysler, Dodge, Fiat, Jeep, Maserati, Mopar and Peugeot.
Article content
Control of Exor has remained within the Agnelli family. Its chairman is John Elkann V, who it is said was personally chosen as heir by his grandfather. He is the great-great-grandson of Giovanni Agnelli. Forbes estimated his net worth to be around US$2 billion in 2021.
For more than a century, and despite a few scandals and a family history embroiled in the Fascist regime of Benito Mussolini, the Agnellis have remained among the most glamourous and wealthiest of European families.
Hoffmann-Oeri family
Swiss businessman Fritz Hoffmann-La Roche was in his twenties when he launched Hoffmann, Traub & Co., a pharmaceutical company that was the precursor to pharmaceutical giant Roche. By 1914, Roche had offices in Milan, New York, St. Petersburg and London.
Beseiged by two world wars and the death of its founder (by then Fritz Hoffmann-von der Muhll) in 1920, Roche built a strong recovery on the manufacture of vitamins and later developed the first anti-depressant. More recently, Roche generated more than US$60 billion in 2020 and has focused on medical diagnostics and biotechnology as its core businesses.
Fritz Hoffmann-La Roche's descendants still hold a 9 per cent stake in the company, and great-grandson Andre Hoffmann is vice chairman of the company. The fifth generation is now participating in a family shareholding pool established in 1948 – a pool that last year received more than $700 million in dividends, according to Bloomberg.
Article content
Another descendant, Lukas Hoffmann, was the co-founder of the World Wildlife Fund.
The Hoffmann-Oeri family is No. 14 on Bloomberg's 2021 list of the world's richest families, with an estimated net worth of US$47.3 billion.
Brenninkmeijer family
The brothers Clemens and August Brenninkmeijer founded their textile shop in the Netherlands in 1841 and 20 years later opened their first store in the town of Sneek. Today, C&A Brenninkmeijer has an estimated 1,400 stores worldwide.
The enterprise is controlled by Cofra Group, a holding company based in Switzerland that has diversified into real estate, private equity, financial services and life sciences technology.
The Brenninkmeijer family is highly private but it has been reported that more than 200 members of the family work within the company today. Cofra Holding AG has a "family talent" development program for the business, according to its website.
Family descendant Jean-Louis Brenninkmeijer moved to Canada in 1999 and today is the founder of Little Canada, Toronto's newest tourist attraction at Yonge-Dundas Square, a 45,000-square-foot miniature replica of the country.
Estimates of the family's fortune range from US$5 billion to US$26 billion.
Five common factors of success
Five common threads are woven throughout the generations of successful dynastic business families such as these, says Auger.
Social cohesion as a family. "One of the characteristics that allows these dynastic families to thrive is they honor their roots," says Auger. "They learn to be extremely adaptive, and they find ways – with varying degrees of success – to live purposefully." From day one, family members are socialized around that family's identity and purpose, he says. "So it's not only about the wealth, but it's also the well-being of the individuals that compose those families," he says. "Because genetics do not guarantee replication … there's a grooming process."
There is a purposeful leadership transfer, says Auger. Successful dynastic families have established internal mechanisms to ensure breadth and depth of the leadership talent pool within the family. "It's not only a question of putting so called governance structures in place, it's about feeding the right level of talent throughout their very important social structures," he says.
All of these families build and maintain social influence and status, he says. They work at establishing connections and earning influence in governance and politics. "Each one of those generations are occupying a very specific role in terms of generating and receiving knowledge transfer, social networks. And this is done with intent," he says.
Each organization ensures a continuous entwinement of family, enterprise and social influence, he says. "Those who isolate family and enterprise and social influence … will never end up in a dynastic situation," he says. "Those who entwine that mindset within and between generations move on."
Lastly, successful dynasties maintain the previous four conditions generation after generation, Auger says. "It's hard, and that's why less than about eight per cent make it beyond 100 years. And there are less than one per cent that make it beyond 200," he says. "There's no free lunch here."
Get the latest stories from Canadian Family Offices in our weekly newsletter. Sign up here.