How a select portfolio of international small cap companies can provide unique foreign diversification
The portfolio team at Gryphon International stresses investment discipline as it pursues 'growth at a reasonable price'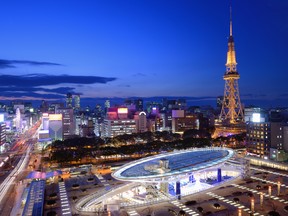 Article content
While the world watched iconic car rental company Hertz file for Chapter 11 and then emerge from bankruptcy, the investment team at Toronto-based Gryphon International Investment Corporation focused on another car rental story as a much smaller German company, Sixt SE, quietly snapped up 10 lucrative U.S. airport licenses divested by competitors. After considering its long-term potential, Gryphon International established a position in the German company, adding it to a select portfolio under their small cap international equity strategy – the latest addition to international investment offerings it's been curating over the past quarter-century.
Article content
According to Trevor Graham, portfolio manager and chief operating officer at Gryphon International, the company's small cap international strategy for institutional and qualified investors offers more than simple international diversification.
"The small cap universe offers some very interesting international exposure that provides opportunities for growth at a reasonable price," he says. "We maintain a watch list of companies we identify with compelling investment profiles, run models and seek to travel the world to meet with executive teams on their home territory before considering a position. These are not simply well-run international companies that have typically proven themselves over many years to be leaders in their markets — they're unknown or underappreciated companies that provide investment opportunities we aren't seeing in the U.S. or Canada."
A disciplined approach to investment allows Gryphon International to be extremely selective with the companies it adds to its small cap international equity strategy. The strategy concentrates on 35 to 55 select companies that survive the scrutiny of fundamental analysis and meet the criteria of Gryphon International's investment thesis and guidelines intended to manage portfolio risk.
The portfolio management team is composed of seasoned professionals with over 25 years of relevant experience.
"We move carefully and decisively," says Graham. "We're investors, not traders. We're never under pressure to add companies from one country or another because that's what defines diversification for the rest of the world. We look to our proven philosophy to help achieve long-term fund performance."
Article content
Gryphon International team members help manage the risks of offshore investment by thoroughly understanding the culture, economy, regulatory environment and geopolitical stresses of each country in which they invest, so they can appreciate the fundamental reasons for a company's success and continued growth trajectory. While Gryphon International acknowledges the pandemic has impeded travel, face-to-face management interaction and facility tours have been hallmarks of the Gryphon International approach.
"We don't believe that an investment firm located in Toronto has any claim to be an expert in investing in countries such as Germany or Japan, if its investment team has never visited there" says Graham. "There's value in getting on a plane, making these excursions and experiencing the osmosis of getting into these locations." Graham has a strong affinity for the language and culture of Japan; he's lived in Tokyo, Nagoya and a small farming town outside of that city. "In actually exploring Japan in person, you can appreciate, for example, the difference between the demographics of a city and the outlying villages where the population is extremely low and the average age is surprisingly high," he says. "These observations help you to assemble the building blocks that explain how decisions are made at both a corporate and political level."
That intimate knowledge also allows cooler heads to prevail among the portfolio management team when the investment landscape becomes more volatile.
Article content
"It allows us to assess the situation, remain focused on what matters, eliminate the noise, and make well-founded decisions about our clients' positions," says Graham.
He notes that the Sixt SE holding has recently validated Gryphon International's investment decision as it continues its global ascension. A new partnership with Australia's National Roads and Motorists' Association has seen it take 13 per cent of the continent's car rental market as it achieved record profitability in 2021.
"Gryphon International's decision to invest came after years of observation, running models on a potential investment and conversations with management," says Graham. "We believe that when you can find opportunities in well-performing, unique international companies at more reasonable valuation levels than you might find in the U.S. and Canada, this represents an interesting time to look at this type of international diversification."
For more information on Gryphon International Investment Corporation, visit: https://gryphonintl.com/ 
This story was created by Content Works, Postmedia's commercial content division, on behalf of PBY Capital Limited, a distributor registered as an exempt market dealer with securities regulatory authorities, servicing family offices and their professionals. For more information, visit: https://www.pbycapital.com.
PBY Capital is a member and content provider of this publication.
The information provided in this article is not to be construed as personal, legal, accounting, taxation, or investment advice, or as an endorsement of any entity.