The benefits of family branding, besides making everyone look good
Deciding on principles and values can hold multiple generations in good stead during pivotal moments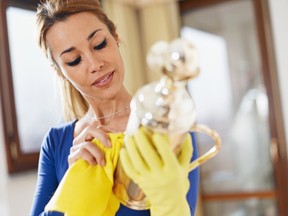 Article content
Family businesses offer so much – meaningful work for family members, often wealth, and a sense of purpose and even identity. But especially for families who share the same name as the enterprise, or who operate in a smaller city where locals watch their every move, it's hard to know where the business ends and the family begins.
Article content
To help guide their conduct inside the business and out, such families could benefit from thoughtfully defining themselves, their identity and their brand.
"If you are not clear about who you are and where you come from, it's difficult to know where you are going," says Mark Auger, co-founder and CEO of Crysalia, a Montreal-based Chief Learning and Development Office serving enterprising families.
Going through a branding exercise, or just talking about family values – establishing some consensus about what the family stands for and how the business can manifest these shared beliefs – will hold the generations in good stead in pivotal moments.
"Shared family values are really the pillar that everything else is built on," says Martha Simmons, chief education officer with Forthlane Partners, a family office based in Toronto.
Here's what family branding can do for an enterprising family.
Shared values offer a solid foundation
Families can look to their brand when making key decisions or coping with crises.
"In those moments when you feel lost and you could be flailing, you have these values," says Simmons. "Making decisions is never easy, but if you can make them based on your common set of values, you can feel good about it. You can sleep at night."
Holly Simmons (no relation to Martha Simmons), a family enterprise advisor based in Burlington, Ont., sees families keen to tackle family branding during succession planning. She runs Golden Lasso, a family business coaching and facilitation company.
Article content
"The rising generation has ideas of where they want to take the company, and the existing ownership group, or patriarch or matriarch, has different ideas," she says. When they talk about their values and go through a branding exercise, it helps them share common ground between past and future leaders.
A brand identity can also inform personal choices that others in the community and shareholders might observe, experts say.
If family members are involved in publicly known personal incidents, Martha Simmons says those mutually held and defined values can guide reactions and solutions. "They can respond with their values, perhaps with forgiveness. It helps the family deal with challenges," she says.
Getting started
Most new clients at Forthlane are encouraged to think about family identity early on. That might entail talking about commonly held values or undertaking a more complex branding exercise, says Martha Simmons.
She prefers that everyone participates, including new spouses and even children as long as they're old enough to understand. Since younger generations live very publicly these days via social media, teens especially need to understand how their actions might be perceived, and how that might impact their loved ones and the business.
Then the stated brand or values can help with decision making. "They can look to these values in a meeting about tax strategy or when they want to move. You have these values you can keep going back to," she says.
Article content
For Holly Simmons of Golden Lasso, branding often happens after she has established regular family meetings. For her, building communication skills is just as important for facing difficult times.
Disharmony, distrust and a lack of communication increase the risk to the family, she says. "They open the door for rumours and outward public relations problems."
How to set a family brand
Holly Simmons has created a step-by-step branding process. She walks through it with families over several sessions. One part consists of a SWOT analysis – analyzing strengths, weaknesses, opportunities and threats – and another involves talking about family personality and a vision for the future.
Martha Simmons, meanwhile, uses a variety of processes, some of which are visual (they work well when children are involved). Family members can choose words that best reflect them, for instance, and three to five values that best reflect the family culture. "From there you can create a code of conduct or a family constitution, there's lots you can do," she says.
As well, she points out, families don't create these values during the exercise: they already exist. "It's not going to be a surprise. They've been raised within this paradigm and everyone has grown up with these values around them."
The final step in a family branding exercise is sharing the results with the company itself. The leaders and board of the organization should be aware of them and look to them as part of strategic planning.
Article content
Families need to revisit their brand over time as well, particularly when newcomers join the family or its members experience changes in their business or personal lives.
Breaking free
The idea of a family brand is not to trap members into groupthink but define the common ideas they share.
Auger notes, "Behind the concept of brand are two important ideas: identity and reputation. Identity is what we hold to be ours and reputation is what others put on us."
Family members who carry the family business name can struggle with the latter, experts point out, as society and acquaintances sometimes hold expectations and assumptions that family members feel are not true.
Some family enterprises have creatively worked around this by establishing divisions with different names, Auger says. This allows some working in the business to operate in a less high-profile manner. Others truly distance themselves, both in business endeavours and geographically. As long as a family knows who they are, what they believe and what they can expect from each other, it's all possible.
Ideally, a family that runs a business creates a brand identify as part of a larger move toward more open communication and family harmony. Martha Simmons says that's not always possible — that's why only some clients at Forthlane participate in regular family meetings, while others just aren't ready.
A family brand, still, can hold the generations in good stead, no matter how they feel about each other.
"If everyone is saying we don't get along, we don't like each other, but we want to still work together," she says, "that says something about the family and their values."