Glamour and gas: luxury Formula 1 travel experiences
F1 bespoke experiences can include viewing the Monaco Grand Prix from a yacht or driving a high-end sports car as part of an immersive, week-long event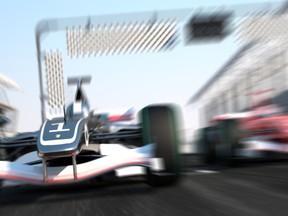 Article content
Exciting and engaging the most seasoned of travellers can be near impossible, especially among those for whom money is no obstacle. With astonishing new travel methods to surprising locations, however, bespoke travel companies are curating enlightening opportunities for even the most jaded adventurer, and immersive experiences appear to be the way of the future. In this series, Canadian Family Offices explores exclusive, uniquely crafted travel experiences.
Article content
If sleek, fast cars, thrilling races, indulgent champagnes, and luxe locales are among your travel desires this year, a bespoke, immersive Formula 1 (F1) adventure might be ticket.
Whether you want to enjoy the wine and food associated with the Monza event in Italy, put yourself in the driver's seat throughout Southeast Europe, dock your yacht in Monaco for that race, or quietly dip in and out of exclusive race viewings in a private club, curated travel organizations have every gear covered, and they won't wave the checkered flag at even the most lofty of requests.
Andrew Newman is the founder and CEO of Black Tie Travel, a Toronto-based private membership travel and lifestyle club that offers bespoke, curated, immersive travel experiences. He says planning completely unique trips for a year-long event like F1 revolves around what aspects of the spectacle each client wants to take part in.
"Asking the 'why' will enable the client to share the emotional reason or purpose of the trip," said Newman. "It might be, 'It's our wedding anniversary and we've always wanted to visit Italy,' or, 'We love the food and wine, but want to visit for The Monza Grand Prix' – this creates a clear picture of what we need to provide."
Some clients simply wish to dip their toes in the surrounding water of the F1 world, by experiencing a geographic region and attending a race.
Article content
"Gourmet food and wine and Monza Grand Prix opens up the option of offering various levels and ways to offer VIP Grand Prix," said Newman. "Not only access, but how to do Monza well without hassle and massive traffic jams. We know they love cars, so perhaps they'd like to hire a convertible Ferrari for their trip, or visit Bologna where all the best car experiences take place. Finally, luxury has evolved from consuming great food and wine, to wanting to learn how to cook it, and meeting the best winery owners."
If just driving to evoke the feeling of F1's thrills and chills is the priority, clients can get behind the wheel for the duration of their holiday. In their Ultimate European Driving Experience, Black Tie has taken clients from Istanbul to Milan, where they drive their choice of several Lamborghinis, Ferraris and Porches through some of the most scenic roads of Istanbul, Sofia, Belgrade, Split, Rovinj, and Milan. Black Tie will even arrange to have their own car shipped from anywhere in the world, should they prefer the familiarity of their own vehicle. Luxury accommodation, Michelin-star food, and endless champagne are arranged according to a client's needs in each location.
For those looking to cruise over the Mediterranean Sea to catch the hottest F1 ticket of the year – the Monaco Grand Prix – parking their own yacht is an option, but spaces are booked well in advance and will cost up to just over $188,000 for a few days. Travellers can leave their own yacht behind and still have a yacht-eye view, however, with companies like Senate Grand Prix Exclusive Hospitality, where clients can book 26-metre, 37m and 44m trackside yachts, including VIP transport service to and from the yacht, champagne hospitality and a catered lunch.
Article content
Duane Penner is the vice-president of sales at Roadtrips, a Winnipeg-based company specializing in high-end travel to the most sought after and exclusive sporting events in the world. He has curated and attended immersive travel experiences to the Monaco Grand Prix more than 20 times, and is no stranger to the joy it brings his clients.
"Few events have the glamour and cache of the Monaco Grand Prix," said Penner. "It is an event with such appeal that we have guests who travel with us that are self-admittedly not even necessarily big race fans, they just want to experience this iconic event. … We can arrange for our high-net-worth individual clients to be guests of either an F1 Team or also the Automobile Club of Monaco, the entity that puts on this race. Add top parties, the best hotels, Michelin-starred dining and you have a weekend like few others."
An immersive, week-long event through Roadtrips can be curated to include visits to the Palace, home of the Prince of Monaco, not just as a spectator but as a guest at a dinner with the who's who of fashion, sport and celebrity. Meals are crafted at Michelin-star restaurants, and the champagne flows. There are premium spa experiences, and several events allow personal meet and greet sessions with race team members.
But not everyone wants to make a grand entrance during their vacation, and a low-key experience can still be special. A variety of immersive experiences can be tailor-made through F1's official hospitality team, which offers a variety of up close and personal options with Red Bull, McLaren and Haas. Selected inclusions will allow clients premium views above the pits on race days, daily pit lane walks, gourmet food and drink in the Paddock Club suite, in-person and virtual interviews with race drivers and members of the racing teams, and team garage tours.
Article content
"[The reason] why this appeals to the most discerning traveler, [is that] it ticks almost every box they have, in one experience," said Penner. "You take one of the most beautiful and glamorous travel destinations in the world, with great and sophisticated hotels and Michelin-starred restaurants. Then you create an event that puts this destination on steroids. The amount of mega yachts, beautiful people, exciting parties – it is a sight to behold. Add a sport like Formula 1, global and sophisticated, featuring brands like Mercedes, Ferrari, McLaren – it is an event watched by millions, but experienced in person by only a few."
Get the latest stories from Canadian Family Offices in our weekly newsletter. Sign up here.