What services do family offices offer?
Wealth management is only one pillar of the bespoke resources they provide to clients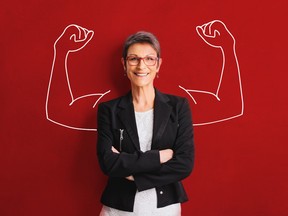 Article content
It is easy to imagine that family offices spend a majority of their time and resources handling complicated investment portfolios. Yet wealth management is only one pillar of the bespoke services they provide.
Article content
Using in-house employees and a wide-ranging network of external specialists, family offices tackle everything from estate planning and mediating family disputes to lining up healthcare and even scoring tickets to the World Cup – not to mention hiring personal security for game day. Got a request? Your family office is only a phone call, email or text away.
The services
Planning: Family offices help ultra-wealthy families set goals and decide what truly matters to them, then the family office executes the plan. They perform cash flow forecasting, tax planning, will and estate planning, retirement planning, wealth transfer planning, tax planning, insurance planning and legacy and philanthropy consultation.
Investments: True family offices do not sell investment products and are not necessarily money managers themselves. But they do help families write an investment policy document. What is the portfolio meant to do? How should it be structured? What should the asset mix and classes be? What type of money managers are needed? Once this document is in place, the family office often hires the managers and monitors the progress.
Reporting and administration: The family office reports across all asset classes so the family understands what is happening with their money. Administration can include coordinating trust resolutions for the children, paying tax instalments, paying household staff, coordinating payment for new art acquisitions and reviewing wills every few years.
Article content
Family: Family offices usually handle succession planning, financial education for the next generation, creating a family mission statement and running periodic (no drama) family meetings.
The extras: Legal services, family safety and protection services, reputation risk management, private and commercial credit and banking, cyber-security protection and more.
The experts
Family offices, even the largest of them, rarely offer all services in-house. Instead they rely on a broad network of experts that can address every question and concern. In some cases, Canadian family offices also form strategic alliances with family offices in the United States and other geographic locations. Here are a few experts they might consult:
Investment advisors
Tax advisors
Lawyers
Advisors for the family business
Insurance agents
Real estate agents, locally and worldwide
Property managers
Cross-border tax advisors (usually those familiar with U.S. and Canadian law)
Philanthropic and private foundation advisors
Experts in cyber-risk and identity theft
Bookkeepers and accountants
Travel agents
Psychologists