All your Canadian Family Offices weekly content in one place
With the launch of our newsletter, you can now subscribe to receive the week's stories on Sunday mornings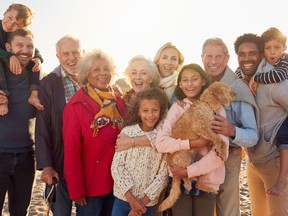 Article content
We launched Canadian Family Offices to fill a hole in coverage for our country's high-net-worth individuals and families.
Article content
Since the site launched in June, we have built up a robust collection of articles, to the extent that some readers have asked how they can keep up with the content.
Our solution is to launch the Canadian Family Offices Newsletter, which brings the week's stories to you on Sunday mornings at 9 a.m., so that you can catch up at your leisure, in preparation for the week ahead.
As the Financial Post editor for Canadian Family Offices, Christina Varga brings a background assigning business, investing and lifestyle stories for the Globe and Mail, with content that is sharply focused on Canada's high-net-worth individuals and families. And Editor-at-large Dave Michaels was the Globe's Wealth editor for many years and assigned and edited series about ETFs, stocks, retirement and entrepreneurship.
We bring you a nice mix of relevant content, ranging from wealth management and preservation, to philanthropy, managing a family business, estate planning and issues to do with families, as well as lifestyle.
Our authoritative journalism is complemented by a range of commentary pieces by experts in their field.
And since many people don't know what a family office is, the week's mix will include stories that demystify how these wealth management and multipurpose firms work with wealthier individuals and families. We believe we are the first to offer content that is aimed specifically at Canadians in this cohort.
We hope you will enjoy this newsletter and invite you to sign up at https://canadianfamilyoffices.com/newsletters/.