When do you need a family office? Changes in life lead people to seek help
The top three reasons for seeking out a family office are new-found liquidity, a new stage of life and new awareness of family offices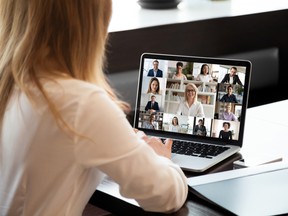 Article content
Despite all the challenges of 2020, it was a year of continued growth in the family office space. Family offices have evolved and really come into their own in the past 10 years. As families become wealthier through business success or inheritance, and as the family grows through marriage and new dependents, their affairs often become more complex and require dedicated management.
Advertisement
This advertisement has not loaded yet, but your article continues below.
Article content
Looking back over the different reasons that new clients have joined our firm in recent years, most of them fall into one or more of the following three categories:
New-found liquidity
The top reason why people end up requiring a family office is new-found liquidity. This might be from the sale of a family business, an inheritance or the passing of a spouse. The most common of these is a business sale.
Many families have had years of experience in managing a complex family business but have little experience in managing liquid family wealth. The CEO of a family business probably has a diverse set of skills, but they may not necessarily be relevant to the job of CEO of the family's new-found liquid wealth. Previously the CEO had to manage the finance, sales and manufacturing departments of their business, now they have to think about investments, tax planning and estate strategies.
This new level of liquid wealth and the effective management of it can be daunting and often leads people to seek out a family office.
New stage of life
Another change that brings people to a family office is entering a new life stage. Some have decided they want to stop spending so much time worrying about their financial affairs and focus on what's really important to them. Others may have children reaching early adulthood and want to turn their attention to the need for family education, financial literacy and succession planning.
Still others may be thinking about their own mortality and what will happen to their family in the event of their sudden death. Many families have managed their own financial affairs for decades but at a certain point realized that all the important information was in their heads and had not been shared with anyone else. They engaged a family office to help bring their spouse and adult children up to speed, and to ensure that their affairs are in order.
Advertisement
This advertisement has not loaded yet, but your article continues below.
Article content
Each of these life stages can cause people to start thinking about the big picture and how they can set themselves and their family up for success in the long run. Working with a family office can provide families entering a new stage of life with peace of mind, and can help save them time, money and headaches, now and in the future.
New awareness of family offices
In Canada, multi-family offices remain an enigma to much of the country and even to many wealthy families. The dominance of the big six Canadian banks over the past half century has left many people unaware of the experienced independent family offices who provide unbiased, integrated advice and management. In the U.S., the banking industry is much less concentrated, and the multi-family office industry has been around for decades in most major cities.
Criteria
So the next question is: What type of families are candidates for family office services? Although each family is different, the services of a multi-family office really only begin to make sense at a net worth of $20 million.
A second criterion is the level of complexity of the family's affairs. Complexity can be driven by a number of factors including the size of the family, the number of generations, their citizenships (U.S. citizenship increases complexity) and the family's goals. Complexity usually also increases as a family's wealth grows over time, but a family office can simplify the management of it significantly.
Advertisement
This advertisement has not loaded yet, but your article continues below.
Article content
Finally, the more liquid, diversified assets a family has (as a per cent of their net worth) and the more need they have for integrated advice, the more a family office can do for them based on its expertise and objectivity in planning, investing and risk management.
The decision to engage a family office and the timing of this decision will depend on many factors for each family. Families considering engaging a family office would do well to begin evaluating the options in advance and find a highly experienced family office that has the people and services that can meet their needs – now and for the generations to come.
Tom McCullough is the chairman, CEO and co-founder of Northwood Family Office in Toronto. He is also the co-author of Wealth of Wisdom: The Top 50 Questions Wealthy Families Ask, and Family Wealth Management. He is an adjunct professor and executive-in-residence at the University of Toronto's Rotman School of Management MBA program.